Our unique approach to sourcing integrates the business needs of the organization, its markets, customers, and suppliers. By leveraging synergies along the value chain, new product introductions are accelerated, costs are lowered, and quality improved.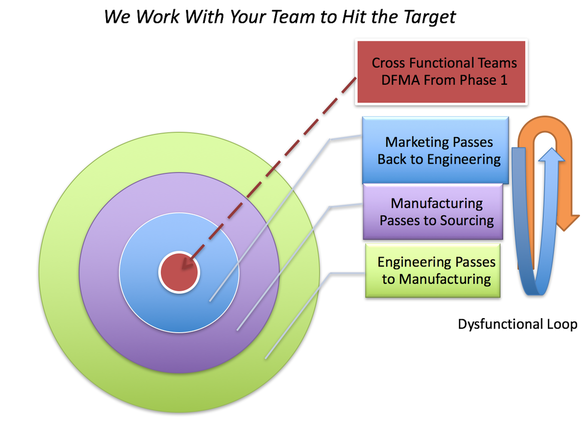 Consulting Benefits
Leverage suppliers' core competencies to create competitive advantage.
Quickly install a network of pre-qualified, world-class manufacturing partners.
Accelerate time to market by avoiding months of new vendor qualification trial and error.
Support strategic business plans and new product development utilizing supplier capabilities.
Build DFMA supplier partnering relationships to significantly reduce costs and potential quality issues.

Educate the organization on sourcing best practices, and methods to optimize value from the supply chain. ​
Connect engineering teams with leading material science and process experts to solve technical problems. ​ ​